Here I am going to reveal some healthy coffee alternatives.
I know I know, you are thinking "Dave man, I am your biggest fan. I am here to explore your crazy knowledge of coffee and espresso drinks. But why are you going to reveal some brilliant information on alternate drinks??
Well truth is not everyone is able to drink too much or any coffee at all. And since I'm also a fan of getting wired in the morning, I figured this may be an excellent topic to cover.
Well Dave, That Is Very Nice Of You
Why thank you.
There are definitely caffeinated options which are good for your health.
Just remember each person is different from one another. If I got wired from a specific drink it doesn't mean you will. It's possible you may feel more of a kick, get the same effect I had, feel nothing at all or become very sleepy.
Healthy Coffee Alternatives
Green Tea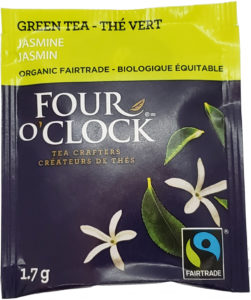 I had excellent results drinking both loose leaf and tea bags.  Of course loose leaf is the better option because you get more flavor and better chance of the content being 100% loose leaf tea. With tea bags who knows what else is placed in the tea bags if anything.
Lately I have been drinking green tea in the early afternoon almost everyday. Has definitely helped when it's a crazy day in the office. Keeps my mind focused and alert.
Some Health Benefits for Green Tea
Full of antioxidants to help fight against diseases, illnesses, diabetes and cancer
Lowers cholesterol
Improves metabolism
Prevents bad breath
Protects tooth enamel
Reduces plaque and bacteria in your mouth
Earl Grey Tea
To be honest, I have never been a fan of the taste of earl grey tea. But many drink it constantly.
The Christmas which passed, we received a gift from a family member – David's Tea 12 Pack Sampler Set – and one of the samples included was Cream of Earl Grey. I placed some of the loose leaf tea into a cup and poured hot water over it.
Once it cooled off I took a sip and thought it was delicious.
After finishing the cup I felt pretty wired. So I picked up the pamphlet and read Cream of Earl Grey came with a high level of caffeine.
That was a winner in my books. My opinion on earl grey has definitely changed since then.
Some Health Benefits for Earl Grey Tea
Excellent for your beautiful shiny teeth
Boosts energy levels
Helps fight anxiety and depression
Improves digestion
Keeps you hydrated
Good for weight loss
Story on Buying Green and Earl Grey Tea
Not long ago I was at a Costco (what else is new) and noticed the Four O'Clock tea company had a booth setup. They were giving samples of three different teas and selling the boxes (40 tea bags per box) for around $8.99 CDN each.
The three different flavors were
Green Tea
Earl Grey Tea
I believe the third was Espresso Chai Tea. Could be wrong.
I sampled all three and definitely liked the Green Tea most. Earl Grey was much better and smoother than other ones I tried previously. Still think Cream of Earl Grey by David's tea is better but that won't interfere with my opinion. The Espresso Chai was good too.
Four O'Clock tea is high quality. All three samples were very smooth. After spending 7 minutes standing by the booth I finally came to a decision. I decided to purchase both the Green and Earl Grey tea.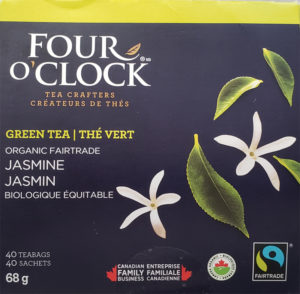 Dave, I Hear You Discovered Something Interesting About The Tea Boxes You Purchased?
Yes!
After getting back to the office I accidentally looked at the earl grey box and noticed something amazing.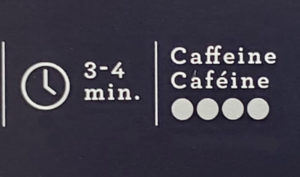 Caffeine level was 4 out of 4. This got me excited knowing I made the right decision without even realizing it!
Next I peaked at the green tea box and saw this.
Caffeine level was 3 out of 4. Another excellent decision made by mistake.
Sure the green tea isn't as strong as the earl grey, but I was happy with the caffeine levels shown for both.
Okay Dave, Enough About Tea Already. Some Of Us Aren't Tea Drinkers. Do You Have Any Other Options?
There are some who don't drink tea at all?
Never knew that.
But yes, let's go over another excellent option.
Lemon Water
This works very well if done right.
To receive a boost of mental energy, you must drink this first thing in the morning prior to eating or drinking anything. You cannot have a bite or sip of anything beforehand. Once I didn't feel anything at all from the lemon water because I had a sip of plain water beforehand.
With this you can use either a real lemon or bottle of ReaLemon juice. I have tried both with success.
All you need to do is squeeze or pour a tiny bit of lemon juice into a cup.
Next pour some water into the same cup and stir.
Be sure not to pour too much water. Doing so would weaken the effect tremendously.
Amount of water used should be a little bit more than the amount of lemon used.
Dave, How Do You Feel When Drinking Lemon Water?
I have received a positive effect from this 94.8% of the time.
After swallowing I start to notice an energetic buzz kick in right away. Most of the time it lasts for a good portion of the day. Best part about drinking this is I have never felt a burnout once the effects wore off.
Hope You Learned Something
Thanks for reading my post on healthy coffee alternatives. I know there are only a few options listed. But this post will be updated as I learn more and try them out.
It's very important to feel lively and energetic. Helps us keep focused with school, our careers and other parts of our daily life.
If you know of any healthy options which are not listed above, please let me know in the comments section below.
I hope you have an excellent day!